Compare 2018 Toyota Tundra vs Nissan Frontier
Specs at a Glance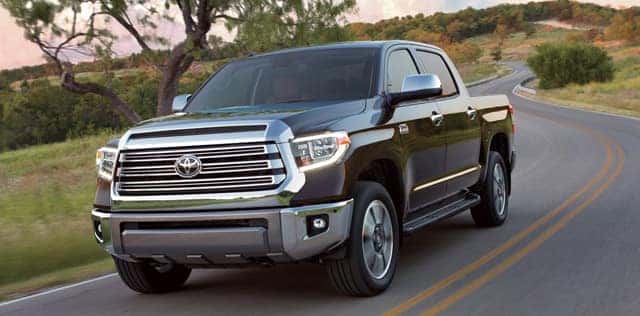 2018 Toyota Tundra
Max. Towing Capacity
6,800 lbs. *
---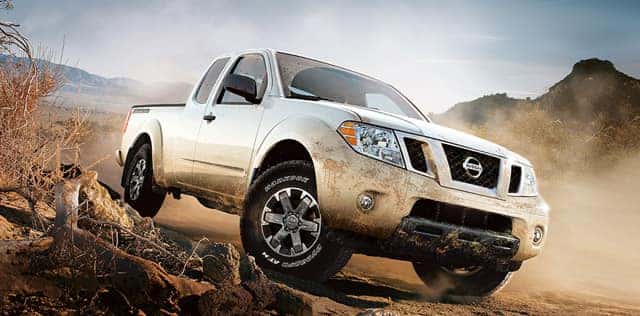 2018 Nissan Frontier
Max. Towing Capacity
3,790 lbs.
2018 Toyota Tundra vs 2018 Nissan Frontier
Serving

Tallahassee

,

Panama City

, and

Marianna, FL
If you have contemplated about getting a new truck, then you realize the many options available and how difficult it is to choose one considering all the similarities they all have. You have probably considered the 2018 models of the Toyota Tundra and the Nissan Frontier. Both of these offer style, powerful towing capabilities and are pretty popular trucks. Narrowing down to one can be overwhelming, but a quick comparison between the two as seen below will go a long way towards convincing you one which model suits you best.
Performance
The Tundra is a highly powered vehicle with a 310 horsepower with the option to upgrade from a 4.6 to a 5.7-liter V8 engine. The Frontier, on the other hand, does not pack much engine-uity wielding the V6 but is still adequate for daily driving, but not the best for hauling. When it comes to towing and hauling the Tundra beats the Frontier hands down. The Tundra has a maximum towing capacity of 10,500 pounds while the Frontier tows a maximum of 6,710 pounds. In addition, the Tundra can haul a payload of 2080 pounds while the Frontier hauls 1500 pounds maximum.
Reliability
Pick up trucks mostly come with above-average reliability ratings, and it's no different for these two. Both models receive an impressive 4/5 from J.D Power and Associates. When it comes to safety, it is tight, but you're better off choosing the 2018 Toyota Tundra. According to the Insurance Institute for Highway Safety (IIHS), the Tundra gets an overall rating of good but gets a 'marginal' rating in the overlap test and 'acceptable' on the roof tests. The Frontier gets a 3.5 overall and earns a 'good' for front and side test.
Interior
Trucks have morphed from being a workhorse to luxury vehicles with plenty of amenities. The 2018 Toyota Tundra Platinum comes with a handful of features including:
Navigation system
Leather upholstery
Automatic headlights
Climate control
Sunroofs
Leather swathed steering wheel
Leather upholstery
Superb sound system
Heated front seats
Advanced safety features
The base Tundra model comes with Bluetooth connectivity, keyless entry, DVD player, a 6.1-inch touchscreen interface, full-sized USB ports, Rear view camera and cruise control.
The 2018 Nissan Frontier, on the other hand, holds its own delivering classy front seats. King Cabs model seats allow four while crew cab models can carry five. The seats are comfortable with a leather upholstery while the heating makes them even more comfortable. The Crew Cab model is certainly better suited for families with children as the seats are easier to maneuver around. The interior features a no-nonsense design though with a bit low-quality material but doesn't come close to all the features included in the 2018 Tundra. Cargo space is a non-issue with the adjustment that can be made to the bed floor to increase the haul volume.
While the 2018 Toyota Tundra triumphs over the 2018 Nissan Frontier in almost every department, you might have a change of thought once you drive the two models and feel their actual weight behind the wheel. Make sure to visit the dealership for a hands-on experience before you cash out.
---
* Before towing, confirm your vehicle and trailer are compatible, hooked up and loaded properly and that you have any necessary additional equipment. Do not exceed any Weight Ratings and follow all instructions in your Owner's Manual. The maximum you can tow depends on base curb weight plus the total weight of any cargo, occupants, and added vehicle equipment. "Added vehicle equipment" includes additional standard/optional equipment and accessories added by the manufacturer, dealers, and/or vehicle owners. The only way to be certain of your vehicle's exact curb weight is to weigh your vehicle without passengers or cargo.