Compare 2018 Toyota RAV4 vs Honda CR-V
Specs at a Glance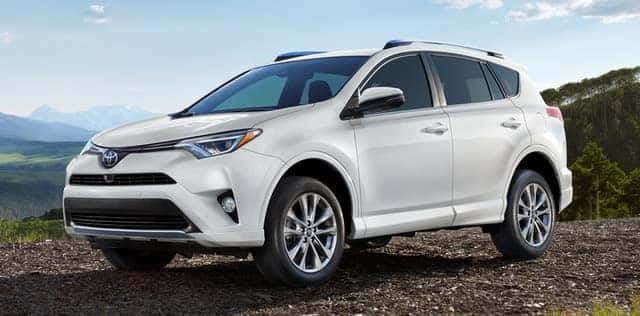 ---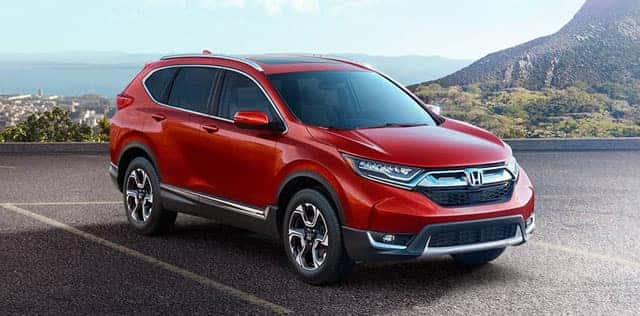 2018 Toyota RAV4 vs 2018 Honda CR-V
Serving

Tallahassee

,

Panama City

, and

Marianna, FL
Whether you want a vacation car, a daily commuter, or a cargo-hauling utility vehicle, compact SUVs are a good option. This segment has become quite competitive in the recent past with giant automakers releasing high-end cars to satisfy the high demand. One of the sales leaders in this category is the 2018 Toyota RAV4. This versatile crossover has received fundamental changes since its production in 2013.
The 2018 model comes with a series of driver assistance standard features such as forward collision warning, lane change assistance, and adaptive cruise control. It inherits some of these features from its predecessor. However, the company has added a new exciting trim level to the segment called Adventure. It has a high ground clearance and all-wheel drive system for extra off-roading capability. On the other end of the competition is the 2018 Honda CR-V, which also sports some exciting features. Let's find out how these two compact SUVs compare.
Safety
The 2018 Toyota RAV4 receives a high rating regarding safety. The RAV4 brings with it premium safety features that are standard across all the trim levels. Consequently, it brags of a 5-star safety rating from NHTSA and a top safety pick award from IIHS. This crossover scored a Superior rating in the front collision tests, thanks to the Toyota Safety Sense-P system that is currently standard on all trims of the 2018 RAV4. This safety package includes automatic braking, forward collision warning, pedestrian detection, lane departure warning, adaptive cruise control and autonomous high beam headlights.
Though the 2018 Honda CR-V gets a 5-star rating from NHTSA and top safety pick from IIHS, it lacks essential safety features in its base trim. The useful Honda Sensing Package containing forward collision warning, lane change assistance, and adaptive cruise control among others, is only available in the EX trim onwards.
Noise and Vibration Mitigation
The noise and vibration dampening on the 2018 Toyota RAV4 is quite impressive. While cruising on the highway, it muffles out the road and wind roar. However, the same cannot be said for the 2018 Honda CR-V. Though it rides comfortably and has quality interior features and materials, the Honda suffers from excessive wind and tire noise.
Trim Levels
The 2018 Toyota RAV4 comes in many trim levels including LE, SE, Adventure, XLE, Limited and Platinum. All these versions of the 2018 RAV4 are powered by a 2.5-Liter Inline 4 engine that is paired with a six-speed CVT. However, you can go for the SE and Limited trims with a more powerful and fuel-efficient hybrid engine paired with an automatic transmission. The adventure trim, which is a new release in the segment, comes with a higher ground clearance and rugged-styling for a better performance in off-road trails.
On the other hand, the 2018 Honda CR-V has just four basic trim levels- LX, EX, EX-L, and Touring. These trim levels are sufficiently equipped for the money. However, they do not provide a variety of customization options to suit different driving styles. The variation can only be witnessed on the luxury amenities offered in the four trims.
The 2018 RAV4 is an economy crossover SUV with a variety of trim levels for any budget. To find out how the 2018 Toyota RAV4 compares to the Honda CR-V, visit our dealership for a test drive.
---